34 Awesome Cheetah Print Nails
by Rose Walker
Do you guys sometime feel the need for speed? If you have the wheels, you may get on it and beat the limits, just be careful on the roads though. For some of us who do not have, then we look for something else to satisfy our urges.
For an animal like the cheetahs, the need for speed is no problem since they literally define speed in the animal kingdom. We humans could not even dream of getting close to cheetah's speed when running. For the ladies out there who just want to feel how to be a cheetah, painting their nails with cheetah prints would probably be the closest transformation from the real thing. Black spots on an orange coat is a great design to nails of ladies who want to define both fashion and speed.
See Also: 30 Magnificent Owl Nail Designs
Check out the cheetah nail arts we have for you today and let's see if you can handle the Gs from its speed of beauty.
32. Cheetah Nail Accent On Nude Stiletto Nails
Image Credit: Pinterest
Tags: , , , , , , , , , , , , ,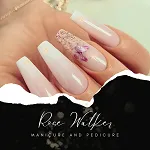 About Rose Walker
Rose Walker has worked as a nail artist for over 10 years. She's gained a lot of experience and developed her own unique style during that time. When she was working at a famous nail salon, she met Shirlyn. The two of them quickly became friends, and eventually decided to start their own website together. Naildesignideaz is the result of their collaboration - it's a website where they share their experience and offer tips on how to create beautiful nails.
Thoughts on "34 Awesome Cheetah Print Nails"