40 Mesmerizing Nail Designs For Winter
Winter is here and people are starting to feel the chills of the holidays through almost all things they see, eat and touch.
To be in for the holidays, what I have in store for you guys today are nail designs meant for the winter season. Most of it may be white but it is expected that it is studded with designs. Designs may be rated to Christmas or new year, however, some just shows how chilly the season is.
See Also: 32 Admirable Squoval Nails
The season of winter has the best holidays of the year. There are many designs for nails for the season so don't miss this chance to check out the samples and enjoy!
40. Santa Claus Costume Accent Over Red Glittered Gel Nails
Image Credit: Sortra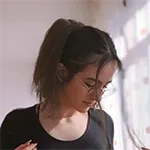 About Shirlyn Ramos
Shirlyn Ramos has worked as a manager for a famous nail salon chain for over 10 years. She's seen it all, and now she likes to share her experience with others in the hopes of helping them create beautiful nails. When she's not busy with work, Shirlyn enjoys spending time with her family and friends. She loves going on walks and exploring new places.
Thoughts on "40 Mesmerizing Nail Designs For Winter"