30 Hot Dark Red Nails
by Rose Walker
Nail polishing is an accessory to the current mood of the bearer. A very good example is when a particular lady feels that she needs to be hot and sizzling, a devilish red polish is the best way to go.
Now, if a hot girl wants to add mystery and sophistication exuding from her disposition, she needs something more than just red, she needs a darker one. Dark red nails are more mature and there is more depth in whatever the lady wants to convey to her prey. Since it is darker as base, dark red nails are also best for accessorizing like gemstones and glitters.
See Also: 30 Exquisite Gold Nail Designs
The next samples will let you feel the intense pull of these nail art even if you are a lady yourself. When you are ready to go out there and hunt, try these dark red nail art designs to lure whatever you set your eyes upon.
30. Dark Red Nails With Gold Glitter And Gems
Image Credit: Pinterest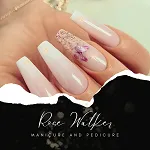 About Rose Walker
Rose Walker has worked as a nail artist for over 10 years. She's gained a lot of experience and developed her own unique style during that time. When she was working at a famous nail salon, she met Shirlyn. The two of them quickly became friends, and eventually decided to start their own website together. Naildesignideaz is the result of their collaboration - it's a website where they share their experience and offer tips on how to create beautiful nails.
Thoughts on "30 Hot Dark Red Nails"