30 Alluring Marilyn Monroe Nails
Marilyn Monroe is probably one of the most famous and most iconic pin-up celebrity of all time. Even up to now, some art and media concepts still uses Marilyn Monroe as their subject and still, it hits the taste of the public.
The nail art theme for today is obviously be Marilyn Monroe too. Her face, her name, her lips, and her famous dress are all lined up for the best examples. The main color theme is also retro or the faded 1950's look which uses yellowish white and gray. Pop art designs are also featured in some of the samples which was initially inspired by a famous painting.
See Also: 35 Sweet Holiday Nail Designs
The chosen celebrity may have been involved to a lot of controversies during her time but one thing's for sure, she built a lasting legacy to the realm of show business. Enjoy the nail art tribute we have for you today.
30. Marilyn Monroe Nail Accent
Image Credit: Pinterest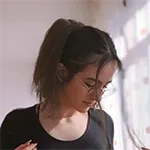 About Shirlyn Ramos
Shirlyn Ramos has worked as a manager for a famous nail salon chain for over 10 years. She's seen it all, and now she likes to share her experience with others in the hopes of helping them create beautiful nails. When she's not busy with work, Shirlyn enjoys spending time with her family and friends. She loves going on walks and exploring new places.
Thoughts on "30 Alluring Marilyn Monroe Nails"