40 Sassy Toe Nail Ideas
There had been already quite a number of good posts in this website however we didn't even have the chance to showcase a collection solely for toe nails. I mean, toe nails are of the same material with finger nails right? And I bet they are also hungry for art much like their cousins residing in the upper extremities. Well, I guess this time is the right time.
Toe nail designs basically almost have the same "arsenal" as with the finger nails but rendered with more difficulty because of the size and higher exposure to damage. However, when correctly done, toes get to be highlighted like Christmas. Designs can easily be appreciated and flaunted since there are less competition within the feet area. Toe nail art designs can be done to compliment a favored footwear or may accentuate it further. Nail arts done in toes are automatically considered cute because of their sizes and are to become amazing once carried perfectly by the person having it.

So, when you're planning to go to the beach or just want to go walking on flip-flops, I suggest you get your toe nails done first and apply art into it. I promise you, your walks will never be the same.
See Also: 34 Exhilarating Summer Toe Nail Designs
Here are the 40 Sassy Toe Nail Ideas for every trendsetter out there!
40. Native Aztec Toe Nails
Image Credit: Goldfish Kiss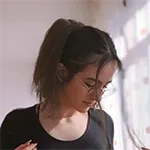 About Shirlyn Ramos
Shirlyn Ramos has worked as a manager for a famous nail salon chain for over 10 years. She's seen it all, and now she likes to share her experience with others in the hopes of helping them create beautiful nails. When she's not busy with work, Shirlyn enjoys spending time with her family and friends. She loves going on walks and exploring new places.
Thoughts on "40 Sassy Toe Nail Ideas"