15 Patriotic Flag Nails Flag Day Holiday
Happy Flag Day, beauties!
June 14 of every year is celebrated as Flag Day in the US. On this day, we commemorate our country's flag, one of the most important symbols of our country and our freedom.
If you're joining a Flag Day parade or simply feeling patriotic, you can show off by dressing up your nails with awesome flag designs. If you think there's only one way to dress up your nails for Flag Day, then you're super wrong.
Check out our designs below. We've got sequins, glitter polish, abstract designs, polka dots, matte blues, bright reds, vivid blues and camo print to name just a few innovations apart from the classic US flag design.
Don't forget to complete your fashion statement by pairing your flag nails with the rest of your outfit. We personally liked the camo design and it went great with most outfits and accessories.
15. Luring Nails in US Flag
Photo Credit: bulleuw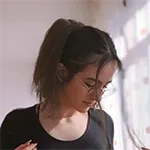 About Shirlyn Ramos
Shirlyn Ramos has worked as a manager for a famous nail salon chain for over 10 years. She's seen it all, and now she likes to share her experience with others in the hopes of helping them create beautiful nails. When she's not busy with work, Shirlyn enjoys spending time with her family and friends. She loves going on walks and exploring new places.
Thoughts on "15 Patriotic Flag Nails Flag Day Holiday"