34 Exhilarating Summer Toe Nail Designs
by Rose Walker
I know it's a bit late on the theme but since I just started to love writing for this site, let me offer you guys the familiar feeling of the best season there is, the summer.
Summer is characterized by the intense heat of the sun and the planned vacations to the tropical paradises of the world. In photography and art, the season of summer has its own set of colors and tones that defines the over-all experience. Most of these colors are bright and lively like yellow, light blue, orange, and green. In the modern art of painting finger and toe nails, these colors are also the main choices plus the glitters and paint designs. Most paint designs and accessories for summer toe nails relates to the beach and the sun like shells, palm trees, and sun rays.
34 Exhilarating Summer Toe Nail Designs
Having summer toe nail art is a new way to enjoy the heat of summer and finding the perfect match to your two-piece swimsuits and sporty board shorts. In the end, summer will always be summer and that is the season of fun and adventure.
Take a look at these 34 Exhilarating Summer Toe Nail Designs and have fun!
34. Tropical Toe Nail Art
Image Credit: Noted List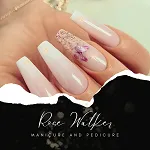 About Rose Walker
Rose Walker has worked as a nail artist for over 10 years. She's gained a lot of experience and developed her own unique style during that time. When she was working at a famous nail salon, she met Shirlyn. The two of them quickly became friends, and eventually decided to start their own website together. Naildesignideaz is the result of their collaboration - it's a website where they share their experience and offer tips on how to create beautiful nails.
Thoughts on "34 Exhilarating Summer Toe Nail Designs"