30 Rocking Christmas Tree Nails
by Rose Walker
The holiday season is just around the corner and what better nail art to do on your nails than Christmas Tree nails?
We feature a ton of amazing nail art design like our recent favorites Japanese nail art, Flower on Nails, and Lovely Bow Nails. However, we have to concede that these Christmas tree nail art are very special and nostalgic. (We can almost taste the eggnog and gingerbread cookies!)
See Also: 36 Festive Christmas Nail Designs
Our Christmas tree nail art comes in a huge variety of colors and forms — from pink sparkly Christmas tree designs to traditional Christmas tree fare. They're all super cute and guaranteed to have you wondering which you'll actually be sporting for the big holiday.
If you ever paint on any of these designs, snap a pic and give us a shoutout at #naildesignideaz!
30. White Christmas Tree Nails
Photo Credit: nailsbyjema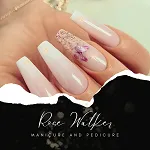 About Rose Walker
Rose Walker has worked as a nail artist for over 10 years. She's gained a lot of experience and developed her own unique style during that time. When she was working at a famous nail salon, she met Shirlyn. The two of them quickly became friends, and eventually decided to start their own website together. Naildesignideaz is the result of their collaboration - it's a website where they share their experience and offer tips on how to create beautiful nails.
Thoughts on "30 Rocking Christmas Tree Nails"